Stepping Through The Stargate: Science, Archaeology And The Military In Stargate Sg1 (Paperback)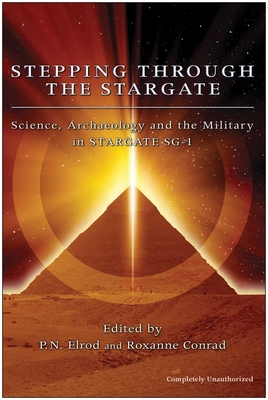 $19.95

We can get this for you pretty soon!
Description
---
Explore the Stargate SG-1 universe as never before with the expertise and insight of noted professionals from a diverse range of fields: from archaeology to parasitology to science fiction, <I.STEPPING EM Stargate< the Through>is a fascinating collection of essays that delve into every aspect of Stargate with the same humor and intellectual curiosity of the show itself.
About the Author
---
P. N. Elrod is the author of 20 novels, including the Jonathan Barrett, Gentleman Vampire series and the Vampire Files series. She lives in Ft. Worth, Texas. Roxanne Conrad has written 12 books, including Exile, Texas. She lives in Arlington, Texas.