Firefly: A Celebration (Anniversary Edition) (Hardcover)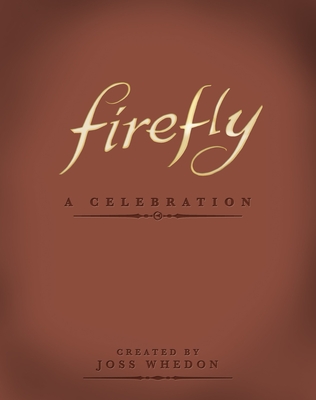 $49.95

We can get this for you pretty soon!
Description
---
Titan's three bestselling Firefly titles collected together at last, just in time for the 10th anniversary of Joss Whedon's beloved series. This huge, 544 page full colour volume is simply one of the most lavish books ever produced for a TV show, and is presented in a foil-stamped leather-effect binding. Plus, as an exclusive bonus for this edition, a pocket at the back of the book contains 9 frameable photo prints of the cast, featuring rare and previously unseen images, and a facsimile of one of the prop banknotes used in the show.
About the Author
---
Joss Whedon is the creator and guiding light behind Buffy the Vampire Slayer, Angel, Firefly and Dollhouse. He also wrote and directed the movie Serenity, and is directing The Avengers movie for Marvel.
Praise For…
---
"This is nothing short of the Browncoat Bible...if you're a fan of Firefly, you will treasure this visually stunning and lovingly produced book." – Barnes and Noble

"Firefly: A Celebration is a 550-page book dedicated to one of the best sci-fi shows ever developed. It'll make you smile… and it may make you cry. It will definitely make you wonder what could have been with a second season… or maybe even a third or beyond. Given the show only had 14 episodes, it's amazing just how much information Titan has pulled together here. While some of the stories are familiar to fans, there's plenty here that you probably do not know." – Wired

"a sumptuous read" – The Hollywood News

"Whether you've been with Firefly from the start or are just seeing it for the first time, this book is the perfect companion." – WhatCulture

"If you're a hardcore fan this book is Firefly porn." – Filmwerk

"a beautiful beast of a book" – GeekNative