The Vestal Conspiracy (Compact Disc)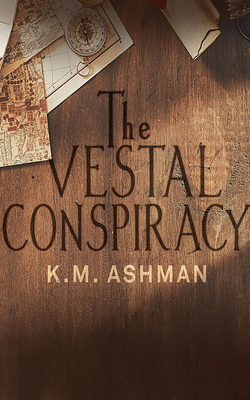 $39.99

Special order - we'll let you know how long!
Description
---
India Sommers is a librarian and a talented historian, so when a stranger asks her opinion on an ancient coin she is happy to oblige, but when the same man is murdered less than an hour later, it soon becomes apparent that there is far more to the situation than meets the eye.
Recognising her unique talents for historical reference, she is quickly recruited by Brandon Walker, a Security Service intelligence officer investigating the strange disappearance of a very special young girl.
As the facts unravel, they realise that an ancient artefact linked to the cult of the Vestal Virgins from ancient Rome may hold the key to her whereabouts and Brandon draws on India's vast historical knowledge to unravel clues that date right back through history to the time of the great flood.
Slowly, the full horror and mind blowing truth of what they have discovered becomes clear and they become involved in a race against time in a horrific and shocking finale.