Marching Towards Moderate Prosperity: The Chinese Dream through the Eyes of Public Servants (Paperback)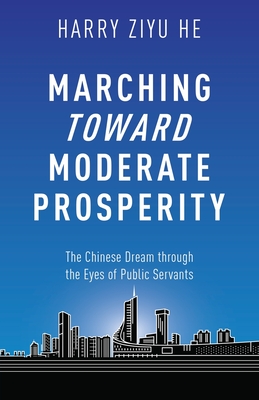 $18.99

We can get this for you pretty soon!
Description
---
Under President Xi Jinping's Chinese Dream (中国梦) rhetoric, China has continued its meteoric rise as the world's second largest economic power. But for many, the Chinese Dream remains a myth rather than a tangible reality.
The Chinese Dream belongs to those who make their way to China's megacities. What does the future hold for those stuck in smaller cities like Hefei? That's the question at the heart of Marching toward Prosperity: The Chinese Dream through the Eyes of Public Servants.
Author Harry Ziyu He puts China's complicated economic reality into historical and cultural context and distills it down to personal stories that are relatable to readers in China and the West alike.
A boyhood visit to an ice cream shop becomes a lesson on cosmopolitan modernity
A family secret about foot binding shrinks the distance to China's ancient past to illustrate the rapid social progress of the 20th Century.
A ride on an empty metro train car becomes a metaphor for China's success story
Marching toward Prosperity foregoes the stories you've heard-from celebrities at the apex to the destitute at the margins-and marches straight down the middle, where hopes, fears, and dreams look strikingly familiar.