The Beauty of Your Face: A Novel (Hardcover)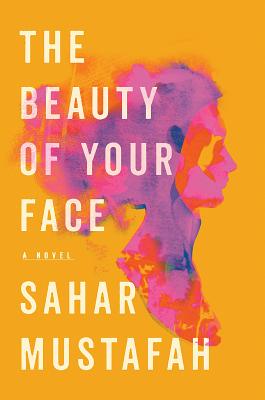 $26.95

Special order - we'll let you know how long!
Staff Reviews
---
This is a phenomenal read! The suspense and revelations about the lesser known beauty of the Islam faith will rivet you. Recommended by Jeanette
— From
Books We Love: Fiction
Description
---
One of the New York Times's 100 Notable Books of 2020

Longlisted for the 2020 Center for Fiction First Novel Prize

Named a Most Anticipated Book of 2020 by Marie Claire, Bustle, Real Simple, and Literary Hub



A Palestinian American woman wrestles with faith, loss, and identity before coming face-to-face with a school shooter in this searing debut.
A uniquely American story told in powerful, evocative prose, The Beauty of Your Face navigates a country growing ever more divided. Afaf Rahman, the daughter of Palestinian immigrants, is the principal of Nurrideen School for Girls, a Muslim school in the Chicago suburbs. One morning, a shooter—radicalized by the online alt-right—attacks the school.
As Afaf listens to his terrifying progress, we are swept back through her memories: the bigotry she faced as a child, her mother's dreams of returning to Palestine, and the devastating disappearance of her older sister that tore her family apart. Still, there is the sweetness of the music from her father's oud, and the hope and community Afaf finally finds in Islam.
The Beauty of Your Face is a profound and poignant exploration of one woman's life in a nation at odds with its ideals, an emotionally rich novel that encourages us to reflect on our shared humanity. If others take the time to really see us, to look into our face, they will find something indelibly familiar, something achingly beautiful gazing back.
About the Author
---
Sahar Mustafah is the daughter of Palestinian immigrants. Her short story collection Code of the West won the 2016 Willow Books Prize for Fiction. She lives and teaches high school students outside of Chicago.
Praise For…
---
A story of outsiders coming together in surprising and uplifting ways. 
— New York Times Book Review

How each member of the [Rahman] family finds his or her own footing is worthy of an entire series of books, but Afaf's particular strain of determination and optimism is what propels you to the end of this one... A story of survival and hope, forgiveness and connection.
— Elisabeth Egan - New York Times Book Review

Stunning... A timely family saga with faith and forgiveness at its core.
— Marie Claire

The Beauty of Your Face is a striking and stirring debut, one that reaches its hands straight into the fire. Sahar Mustafah writes with wisdom and grace about the unthinkable, the unspeakable, and the unspoken.

— Rebecca Makkai, Pulitzer Prize finalist and author of The Great Believers

The indelible story of a Palestinian American woman whose life is torn apart by loss, finds solace in her faith, and faces a violent threat that tests how far she has come. Sahar Mustafah writes about family and community with compassion and sensitivity. The Beauty of Your Face is a gift to readers.

— Laila Lalami, Pulitzer Prize finalist and author of The Other Americans

Sahar Mustafah writes with a grace and precision that shows a deep understanding for the ways trauma can distort a life. The Beauty of Your Face is a richly empathetic work about the power of faith, family, and love.

— Maurice Carlos Ruffin, author of We Cast a Shadow

Rich with details of Islamic faith and Arab culture, The Beauty of Your Face is an insightful and beautifully drawn study of the complexity of being an American Muslim immigrant. This compelling novel brilliantly challenges the notion of a unified religious and ethnic narrative while laying bare the most universal of desires: for love, acceptance, and belonging.

— Rajia Hassib, author of A Pure Heart

A masterpiece, a moving account of our community, and one of the best renderings of a devout Muslim woman's inner life and aspiration. Mustafah's descriptions and attention to detail are seamless and cinematic.
— Khaled Mattawa, author of Tocqueville and MacArthur fellowship recipient

[An] arresting debut... Throughout, Mustafah powerfully demonstrates the human capacity for redemption and renewal. This inviting, topical tale will stay with readers.
— Publishers Weekly

Mustafah writes impressively and convincingly of her Palestinian American immigrant community... [A]n adept author well worth reading.
— Booklist